Welcome To Nations First Home Mortgage Inc
Nations First Mortgage Inc is a company that provides a high level of expertise and service in the mortgage industry. We will provide superior personal service to buyers. We take pride in knowing that 70% of our business comes from repeat clients and their referrals. Our responsibility as mortgage professionals is to determine what a customer's financial goals are, and not just quote a rate. We have access to several loan programs, allowing us to arrange the most beneficial solution… no matter what buyer's needs may be.
Our Mission is to break through the barriers that impede home-ownership for those who wish to realize the American Dream. We provide potential and current homeowners the opportunity to find the best mortgage loan for their needs. We match buyers to adequate loan programs by determining the needs and wants of our customers.
Here at Nations First Home Mortgage, we value our customers more than anything else. We strive to provide you with the best mortgage plan based on your needs, and not ours. Most mortgage companies quote you rates and give you programs based on what they want, but here, we do what will end up best for our loyal customers. We will always tend to our customers needs, no matter what the situation is and give you the satisfying service that you deserve. 
With over 600 loans closed, we are highly skilled in determining which program works best for you.  Whether you're a new home buyer, or a home loan veteran, you will always end up satisfied when you use Nations First Home Mortgage.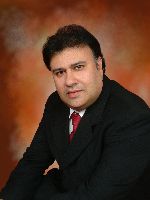 Roger Merchant – Executive